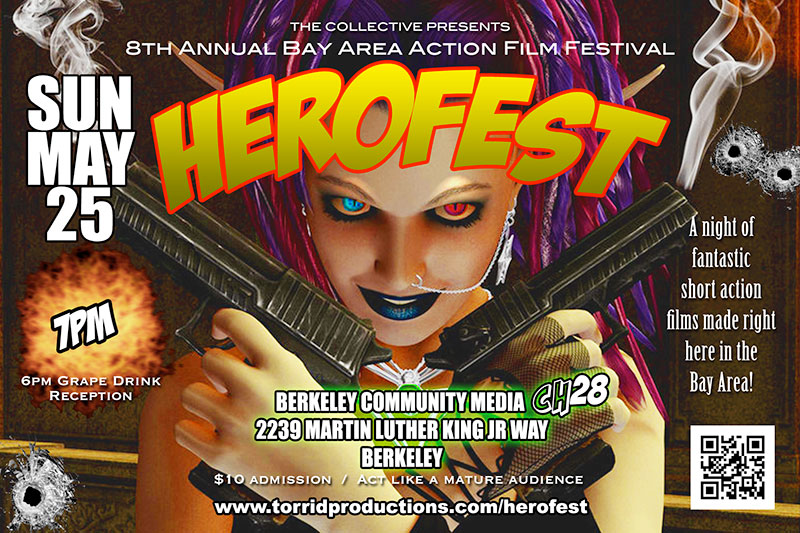 Torrid Productions in association with The Collective presents the 8th annual HEROFEST action film festival featuring Bay Area ACTION filmmakers. Did we mention ACTION? We're talking about Martial Arts to Superheroes to Sci-Fi Adventures.
The Special One Night event starts off with our elegant "Grape Drink" reception to give filmmakers a chance to network before the screening which will take place at CH28 Studios (Berkeley Community Media) in Berkeley, CA. Don't miss this fun presentation supporting the growth and interaction of the Bay Area's filmmaking community opened to the public and film buffs alike.













(Trailers, clips, and shorts)
SHE
(Pierre Parker)
VAMPARIAH
(Matthew Abaya)
BULLETS, BLADES, & BLOOD
(Robert Parham)
CARNAGE
(Bo! Campbell)
IN HARM'S WAY
(Robert Parham)
BURTONAUTS: ATTACK
(Directed by S. Maxion & G. Basco)
MORNING GIRL
(Jason Salazar)
ANTI-HERO
(Bo! Campbell)
DISAVOWED
(Will Yick)

Premiere Screening
HETJA: THE MOVIE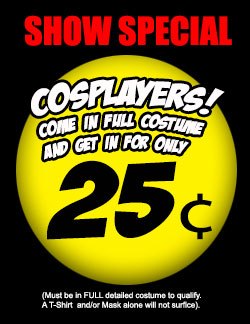 ---
BIG THANK YOU SHOUT OUT TO MELAN-E' FOR THE PSA ON KPFA RADIO!

---
Visit the Events Page